Atlanta Asymmetry and Heavy Breasts Improved with Breast Reduction
Procedure Details
This patient presented to Signature Plastic Surgery with complaints of significant breast asymmetry and heavy breasts. I recommended a breast reduction using a superior medial pedicle, areola reduction and anchor incision.
More
Breast Reduction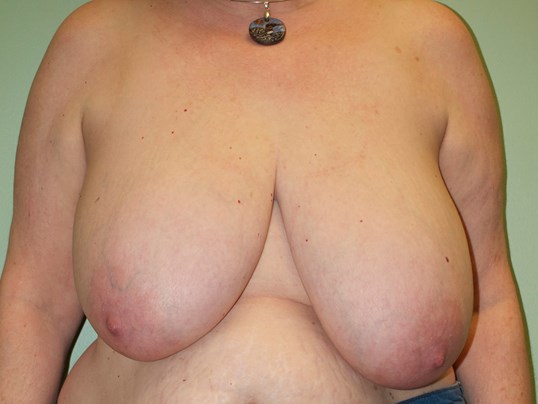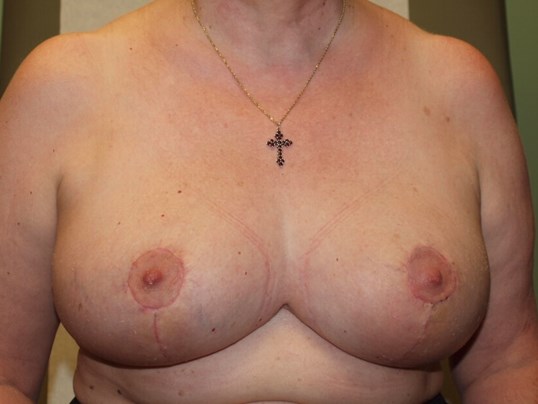 The "before" photograph reveals significant asymmetry as well as large, heavy breasts. The "after" photograph reveals a significant improvement in her overall breast aesthetics. More
REVIEW OF THE CASE

@headingTag>
This patient had a reduction to improve shape, size and symmetry. I am able to maintain the health of th nipple using a a superior medial pedicle (location of breast tissue that remains and the nipple sits on to maintain circulation). This enhnaces the aesthetic result by perserving upper pole fullness and shape. The use of the anchor incision gives me access for aggressive removal of tissue when needed and is a powerful incision to use to achieve a lift.
WHY is Dr. Stephenson the best surgeon for your breast reduction?
Certified by the American Board of Plastic Surgery
Member, American Society of Aesthetic Plastic Surgery
Extensive experience with aesthetic and reconstructive breast surgery
Location
If you are having issues accessing content on this website, please call 678-498-6000 for assistance.